Boiler Repair and Installation Services in the Buffalo Area
People have grown to rely on boilers to heat their homes and businesses in the most frigid temperatures because of the reliability and durability of these efficient heating systems. When your boiler starts acting up, Central Heating & Cooling, Inc. is here to make quick, long-lasting repairs from our dependable repair services.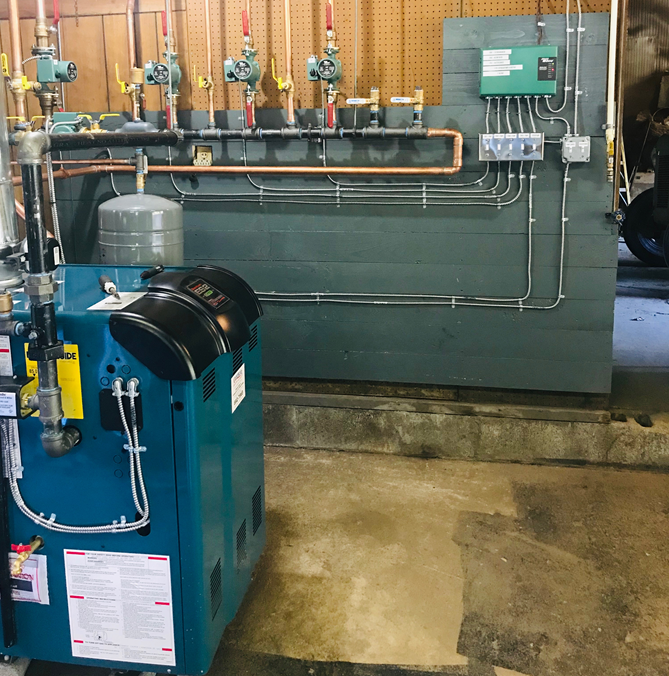 Exceptional Heating System Repairs and Installations
At Central Heating & Cooling, Inc., we strongly commit to quality of service. We know that good customer service comes in many different forms and that all of them are important to satisfying a customer. Our team of industry-leading technicians is made up of some of the best heating experts around. Our modern tools and cutting-edge materials give us the edge in providing expert repairs and installation services so that winter can be less about discomfort and more about enjoyment. When your boiler is in our hands, you can trust that every ounce of winter comfort will be handled with care. Our professionalism plays a vital role in earning your trust–living up to our mission of delivering a truly world-class customer experience is our number one priority!
Expert Boiler Repairs
Boilers known for their durability can last years with proper maintenance and care. However, even the best, most efficient boilers may need repairs from time to time. With us, you will always have a reliable source for the expert repairs needed to keep your appliances from malfunctioning. When your boiler does not produce heat, you can trust that we are here to help. Our experienced certified technicians fix problems for all types of boilers, including; inconsistent temperatures; poor water pressure; slow heating; little heat or no heat at all; thermostat and control issues; electrical problems; pilot light not staying lit; leaks; ice-cold condensate pipe; faulty radiator.
Quality Boiler Installations
Is it time to replace your boiler system? Central Heating & Cooling, Inc. is a name you can trust for installation and/or replacement services in Buffalo, NY. Our service technicians can help you select the perfect boiler based on your needs and complete all installations according to high-quality standards. The result is an energy-efficient heating system that's both effective and long-lasting, and durable. Trust us with installing your new boiler, and you'll know it will provide reliable service for years to come.
Water Heaters Repair and Replacement Services
We offer the widest selection of dependable, efficient, and affordable water heaters. From traditional, high-efficiency, and gas combo models to new designs, our lineup can fit your family's everyday life. Got a leak? We have you covered. Our certified technicians will take care of all your needs. Certified technicians from our team will ensure that your water heater is functioning smoothly and efficiently.
Tankless Installations and Repairs
Imagine never running out of hot water, regardless of whether you've got a lot of people in the house. With a tankless water heater from Central Heating & Cooling, Inc., this is possible! Tankless systems heat water on demand rather than continuing to supply constantly heated water in tanks. This results in less fuel wasted and fewer energy bills since there's no need for heating large amounts of water all at once. Our certified technicians can help you choose the right tankless system that is perfect for your household needs.
Book an Appointment Today to Have Your Water Heater or Boiler Serviced
With a team of experts, we can service units from all major manufacturers. Whether you need an emergency repair or routine maintenance for your heating and cooling system, let us help you. We have the parts, tools, and experience to conduct major repairs quickly. From gas boilers to electric units to oil-powered systems, we will make sure your system continues to produce heat for you – without interruption. Contact us at (716) 892-7965 to schedule boiler or water heater repair services.