Exceptional Generator Services – Powering the Buffalo Area During Outages. We've Been There. We Know What It Takes.
Trust our Experts with Your Home's Power When You Need It Most.
Still, struggling to power up your home in Buffalo? When intense winter storms hit, it is essential to have a backup generator that can handle your home's electrical demands with the ultimate storm coverage. Whether you need a generator for an hour or multiple weeks, we have something for everyone. With Central Heating & Cooling, Inc.'s full-service generator specialists with decades of experience, we can help you select and install the best generator for your household demand.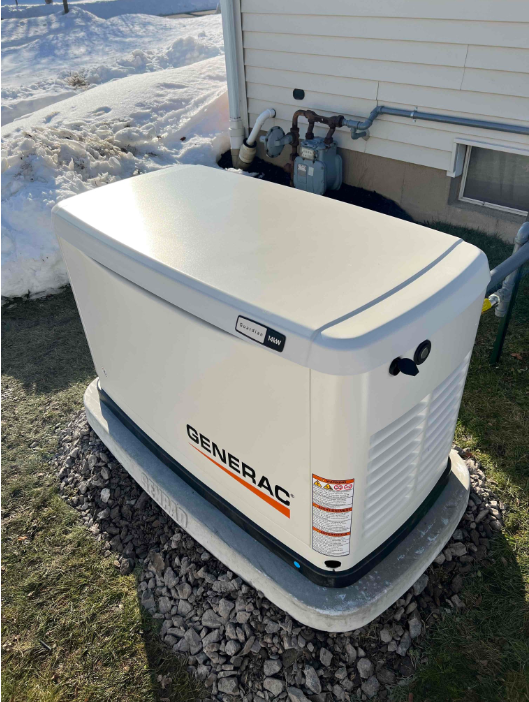 Selecting the Right Generator for Your Needs
In a power outage, you might experience several different scenarios. You could lose your electricity for a week due to natural disasters such as snowstorms or power outages in power substations. Generators can keep your electrical system running smoothly by automatically turning it on when you lose power and shutting it off when the power comes back on. The size and type of generator you need will depend on how much electricity you use and how your generators are set up to serve your particular needs. Standby generators are well-suited for homeowners in a power outage because they provide backup power and much-needed peace of mind. However, choosing one can be difficult if you are unsure how much power you will need to sustain your home during an outage. Our electrical contractors are here to help you find the generator that best suits your home and help you avoid installation errors and problems.
How Standby Generators Save you During a Power Outage
When it comes to saving the day and easily restoring power, standby generators are your go-to appliance. The benefits of this installation include:
Restoring power immediately after an outage.
Maintaining power for the duration of the outage.
Generating power to major appliances needed to keep you warm, safe, and fed, like the refrigerator, stove, and electric furnace.
Saving you from major plumbing issues like frozen and burst pipes by maintaining the heat in your home.
Keeping your home security system online to protect you from break-ins.
Schedule Professional Generator Services Today
Standby generators are the ideal solution when you are in a tough situation. Get the most from your generator by maintaining it professionally with Central Heating & Cooling, Inc.! We'll help you select your generator, install it for you and establish a maintenance plan that enables us to get to the root cause of any issues while protecting your investment. Whether you need a unit replaced or your generator fixed, contact us today at (716) 892-7965 or fill out our online form. One of our repair specialists can help you find the best solution for your needs.