Professional Electrical Repairs and Upgrades Protecting Your Home
At Central Heating & Cooling, Inc., our licensed, certified, and registered electricians offer exceptional electrical contracting services to customers in Western New York and most of the Buffalo area. We provide high-quality electrical work using various techniques with unparalleled attention to detail.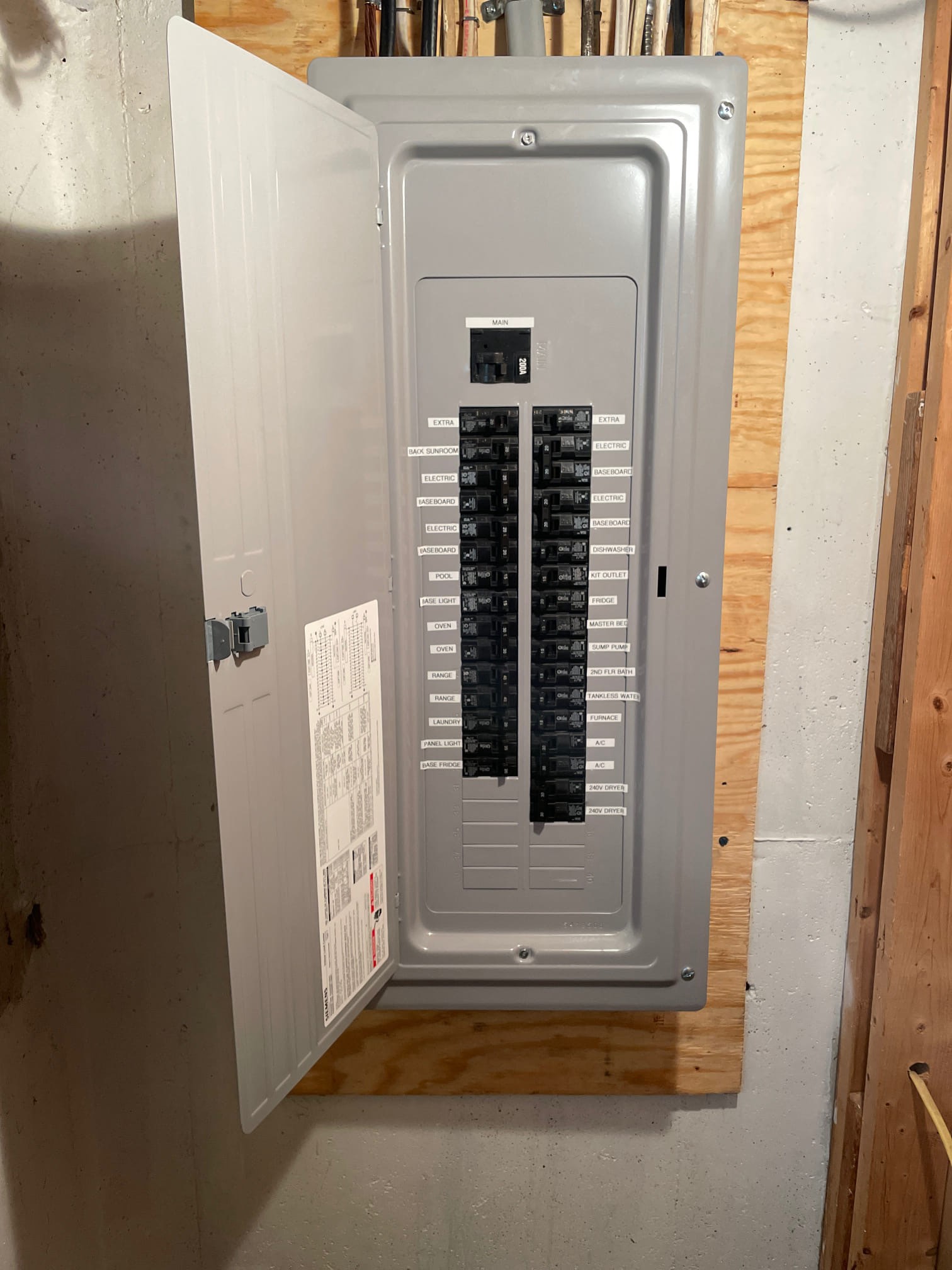 We have had a long-standing history in the electrician business, and that continues today. By leveraging our 30 years of experience and expertise, we can offer a rare blend of professionalism and efficiency. We specialize in various services, including fluorescent lighting, incandescent lighting, air conditioners, new outlets, switches, ceiling fans, light installation, and EV charging stations. Our team has the expertise to handle everything you need, including giving recommendations on improving the energy efficiency of your home or business.
Our Electrical Services
If you're looking for electrical services in the greater Buffalo area, contact Central Heating & Cooling, Inc. We offer a full range of electrical services, including:
Outlets and switches
Ceiling fan installation
Lighting installation, repair, and design
Electrical design and layout
Electrical service panel repair and upgrades
Fuse and breaker replacements
Branch circuits
Meter boxes
Automatics generators (whole house)
Back up generators
EV charging stations
And more
Experienced Electricians Helping You
Every single day, electrical panels are essential for running our appliances and lighting. Electric systems keep businesses and homes running easily and add an incredible level of convenience to our lives. We often take electric systems for granted when we need reliability and good service. However, electrical surges are a serious problem. A poorly maintained electrical system can leave you vulnerable to fire and electric shock. The role of an electrician is to protect people from harmful electrocution when power systems are improperly installed. An electrician can help in many ways, from installing a new breaker switch to upgrading to a more efficient and safe electrical system to reduce the risk of power surges and fires. If your electrical components need to be fixed or upgraded, give Central Heating & Cooling, Inc. a call. We are happy to help you with whatever electrical needs you may have.
Protecting Your Investment with Expert Electrical Repairs and Installations
As a homeowner, there are many projects that you can do yourself, depending on your expertise and needs. Electrical repairs, however, should be left to a professional with the experience and tools to ensure that the job is completed safely and in compliance with all local codes. Our electricians are the professionals you need on the job. We ensure that your electrical work is up to code, improving the efficiency of your home, and reducing the risk of electrical fires, so you and your investment remain protected.
Book Electrical Services Today
Trust Central Heating & Cooling, Inc. for all your electrical repairs and upgrades. We will have your power back on and ready for use in no time, and our customer service is top-notch! Call us at (716) 892-7965 to schedule electrical work.